The Power of Art: ARS Members to Know
In our effort to educate through the power of art, these are some of the artists in our ARS family that we think everyone should know. Please note that this list is by no means exhaustive, and if you are an ARS artist, or know an artist who would like to be featured, please do not hesitate to reach out so that we may include them.
Emma Amos
Postmodernist painter and printmaker Emma Amos's (1937-2020) six-decade long career explored the politics of culture and issues of racism, sexism and ethnocentrism through her bold figurative paintings.

Amos was the only female member of the New-York based Spiral collective of Black artists, one of the few Black members of the feminist Heresies Collective and a member of the Guerrilla Girls.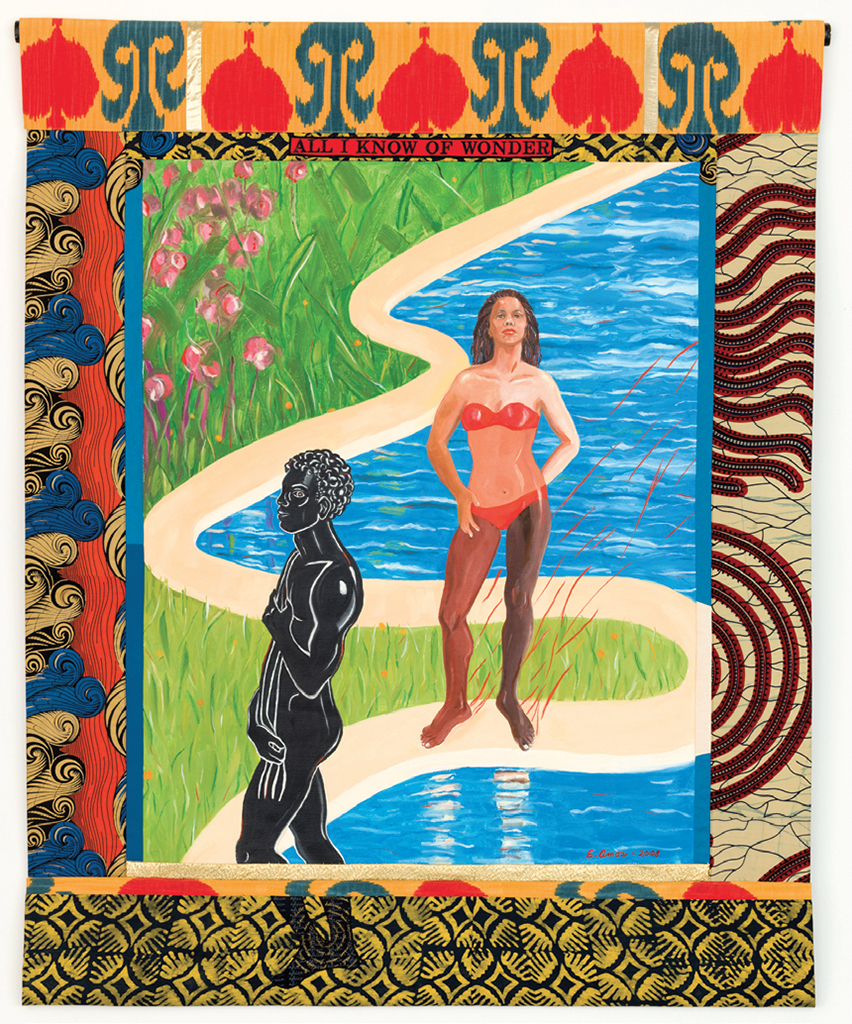 Noel W. Anderson
Noel W. Anderson explores Black male identity through the me­dium of textiles. Using imagery from various media, Anderson manipulates the original pictures, weaves them into tapestries, and re-works each tapestry by using methods such as distressing and dyeing to further blur and distort the image. In Feburary 2017, his solo exhibition Blak Origin Moment debuted at the Contemporary Arts Center in Cincinnati and travelled to the Hunter Museum of American Art.

Anderson received an MFA from Indiana University in Printmaking, and an MFA from Yale University in Sculpture. Currently, he serves as the Area Head of Printmaking in NYU's Steinhardt Department of Art and Art Professions.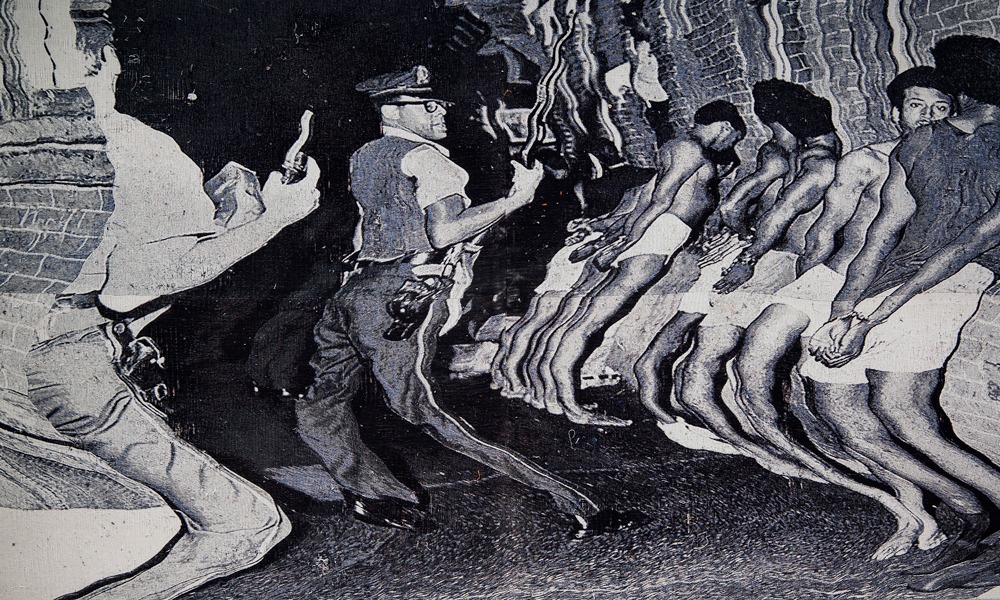 Benny Andrews
Self-described "people's painter" Benny Andrews (1930-2006) created narrative paintings that explore themes of suffering and injustice. In addition to creating a prolific body of work, throughout his career Andrews was an advocate for greater visibility of Black artists.

In 1969, Andrews co-founded the Black Emergency Cultural Coalition (BECC). The group protested The Metropolitan Museum of Art's 1971 exhibition Harlem on My Mind: Cultural Capital of Black America, 1900-1968, for its exclusion of Harlem artists. That same year Andrews, as well as more than a dozen other Black artists dropped out of the Whitney's exhibition Contemporary Black Artists in America due to the show's lack of Black curators.

Romare Bearden
One of the most important artists of the 20th century, Romare Bearden (1911-1988) spent much of his career in New York City creating works that depicted the Black experience. Drawing from magazines, literature and personal narrative, Bearden's is most recognized for his collages, which the artist would often photograph and blow-up to larger-than-life proportions.
Sonia Boyce
Sonia Boyce is a British Afro-Caribbean artist and a Professor at University of the Arts London where she chairs the program for Black Art & Design. Utilizing a variety of media, such as drawing, print, photography, video, and sound, Boyce's work focuses on contemporary Black life. In 2021, Boyce will be the first Black woman to represent the United Kingdom at the Venice Biennale.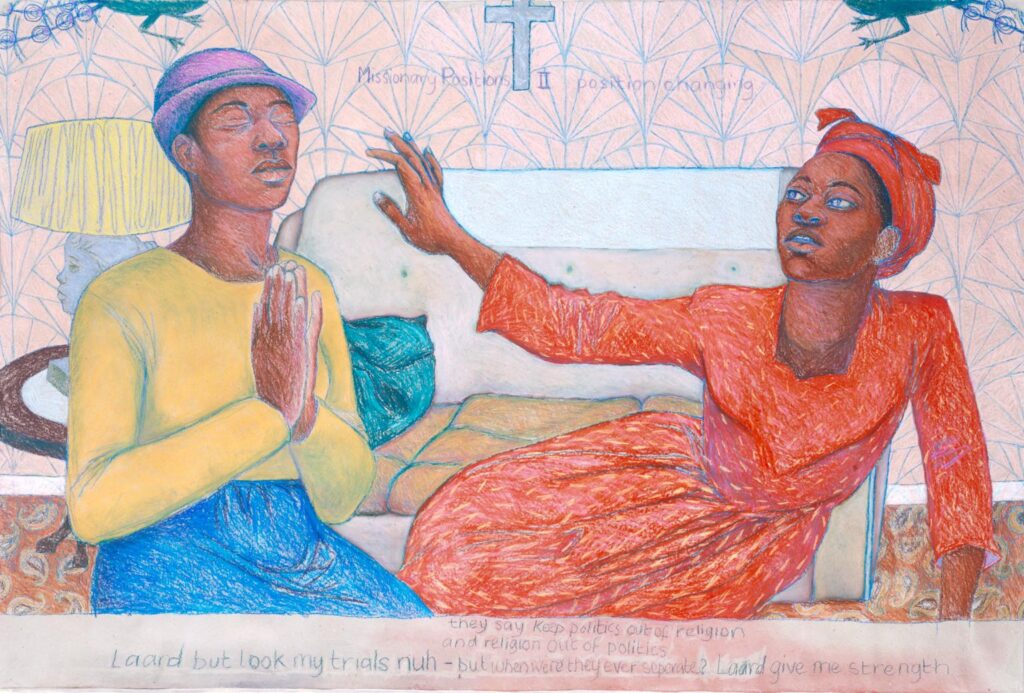 Elizabeth Catlett
Through sculpture, painting, and printmaking, Elizabeth Catlett (1915-2012) explored themes of race and feminism. Inspired by the work and activism of the Mexican Muralists, Catlett began to produce images that reflected the hardships Black women faced in America's South.

Throughout her career, Catlett remained committed to justice for the oppressed. As she once stated, "I have always wanted my art to service my people – to reflect us, to relate to us, to stimulate us, to make us aware of our potential. We have to create an art for liberation and for life.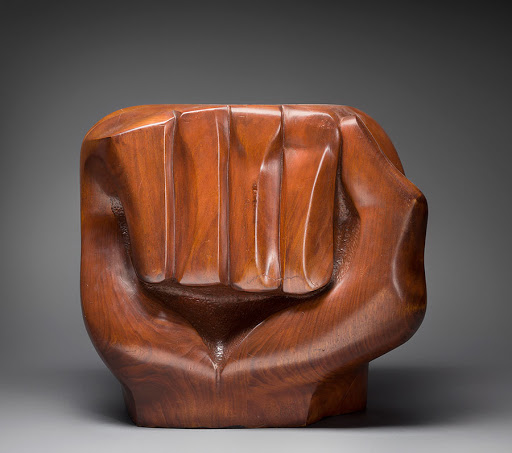 Robert Colescott
Known for his expressionistic paintings, Robert Colescott's (1925-2009) works deal with his identity and Black history. Satirical in nature, much of Colescott's work decolonized the canon of art history when he began to take classic works and reimagine them with Black characters and experiences. In 1997, Colescott represented the United States at the Venice Biennale.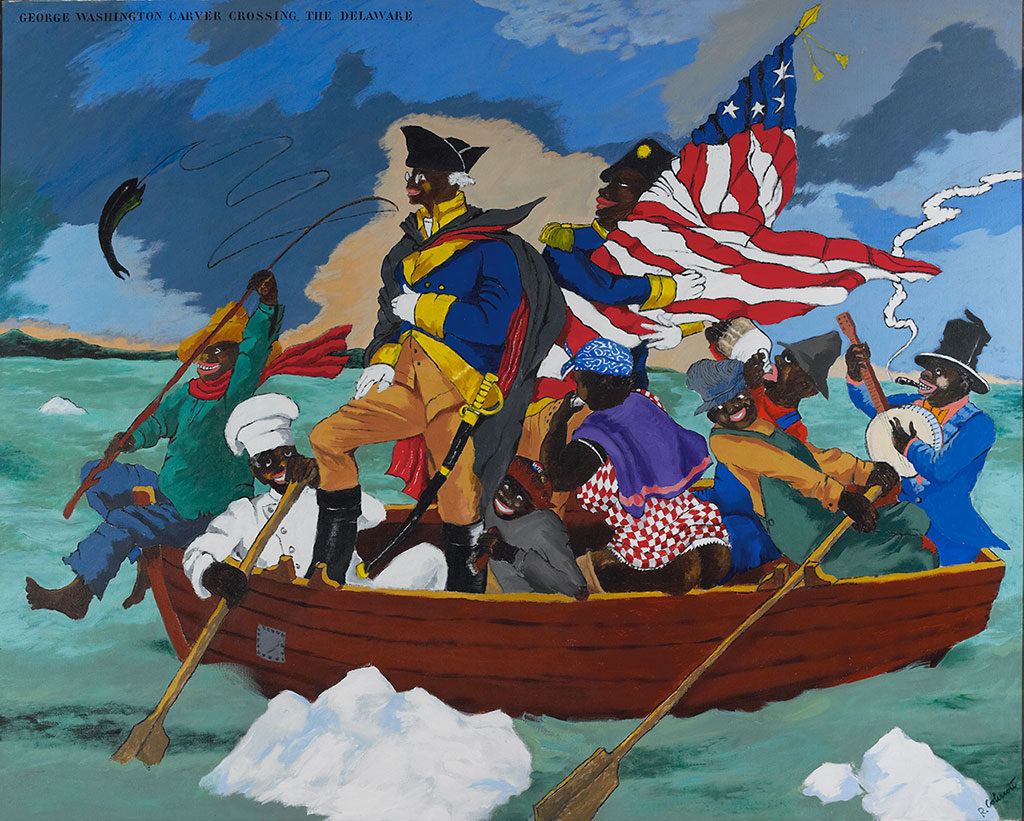 Elizabeth Colomba
Born in France and of Martinique heritage, Elizabeth Colomba studied at the storied Ecole des Beaux Arts before making her move to New York City. Colomba's works evoke the classical history paintings of Old Masters, in a style all her own. She is, in short, a 'New Master.'

In Colomba's own words: "While acknowledging the past, I wish to reshape the narratives and bend an association of ideas so that a black individual in a period setting is no longer synonymous with subservience and, by extension, does not instill fear or mistrust. The subject becomes the center of her own story and hastens it forward."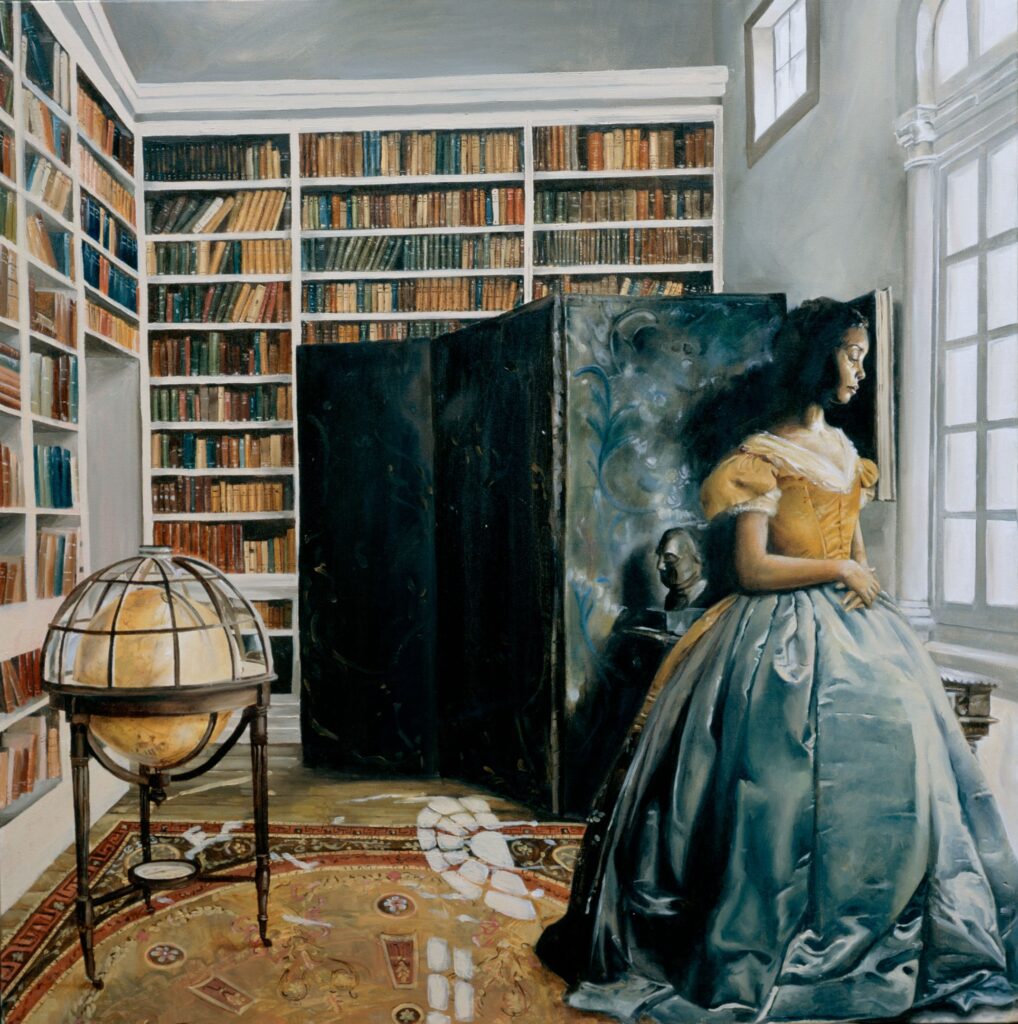 Thornton Dial
Thornton Dial (1928 -2016), was a pioneering Black artist who came to prominence in the 1980's. Dial remains best known for his complex large-scale assemblage paintings, often executed on a monumental scale. Using found objects, Dial's work delves into socio-political themes such as war, racism, bigotry, and homelessness.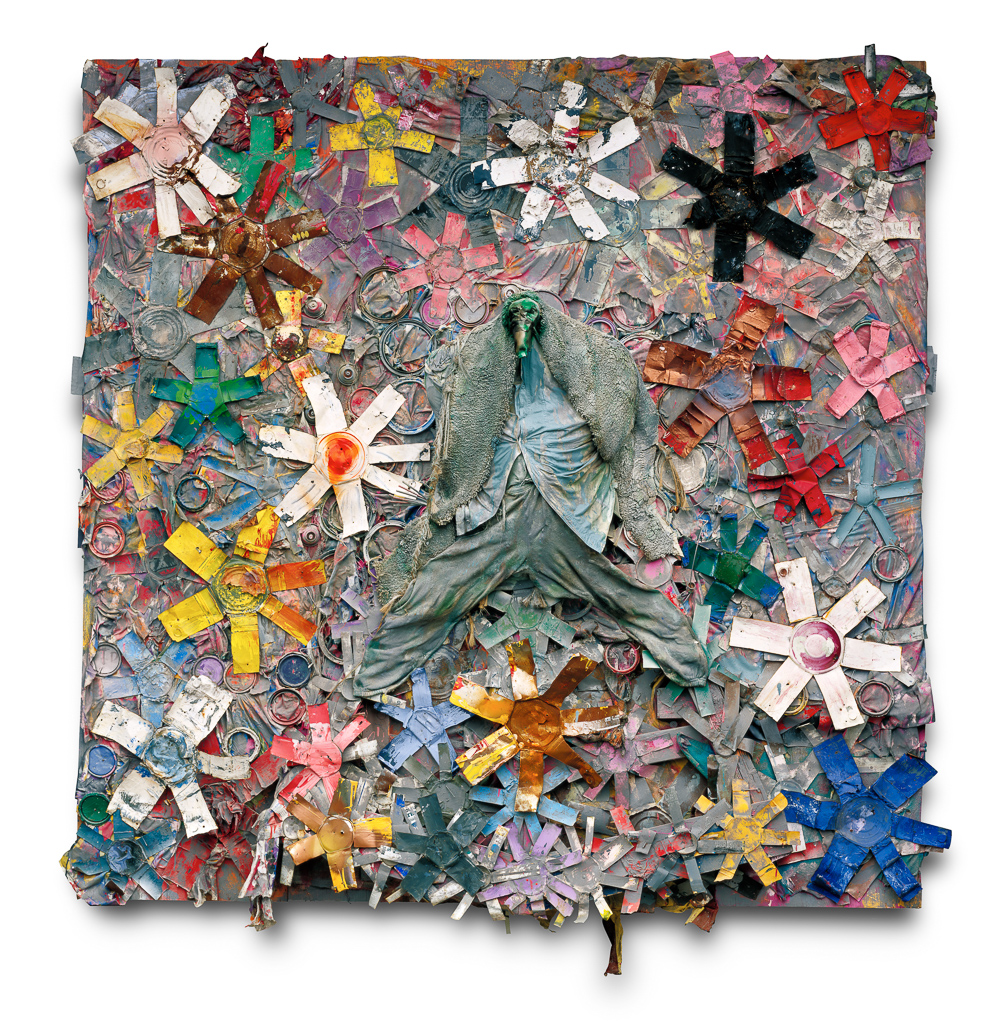 Aaron Douglas
Aaron Douglas (1899-1979) was an American painter, illustrator, and educator who became known as the most prominent artist-illustrator of the Harlem Renaissance. Combining traditional African motifs with cubism and graphic design, Douglas created a unique style of illustration which went on to earn him the title of "The Father of Black American Art."

Douglas illustrated books for prominent writers of the Harlem Renaissance such as Langston Hughes, Countee Cullen, Claude McKay, James Weldon Johnson, and Wallace Thurman. Although he is no longer with us, Douglas' contributions during the Harlem Renaissance have left an indelible mark on the world of painting and illustration.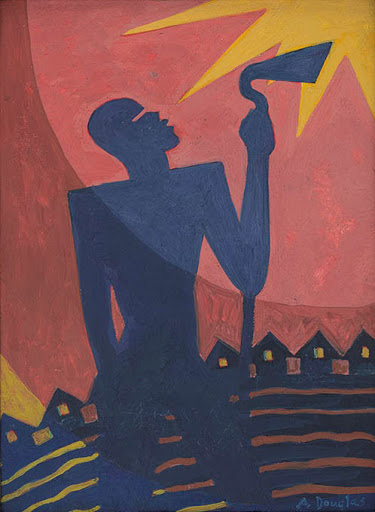 Emory Douglas
A living American legend, Emory Douglas is most often affiliated with his prints. Douglas played a fundamental role in the Black Panther Party, joining in 1967 as the Minister of Culture and serving as the Art Director of its newspaper. Douglas created revolutionary art, capturing the movement and the Black Panthers' mission through silkscreen and collage. As the leaders of the movement began to make the association between "policemen" and "pigs," it was Douglas who developed the accompanying imagery, creating a lasting legacy in American culture.

Douglas's distinctive style was a key part of the movement and the images he designed for The Black Panther Newspaper have become iconic depictions of the struggle for racial justice in America.
Melvin Edwards
Melvin Edwards is a pioneering sculptor who has also worked in drawing and printmaking. Welding industrial found objects, Edwards creates new dense forms that allude to the brutality of the Black experience. In 1970, Edwards became the first Black sculptor to have a solo exhibition at the Whitney Museum of American Art.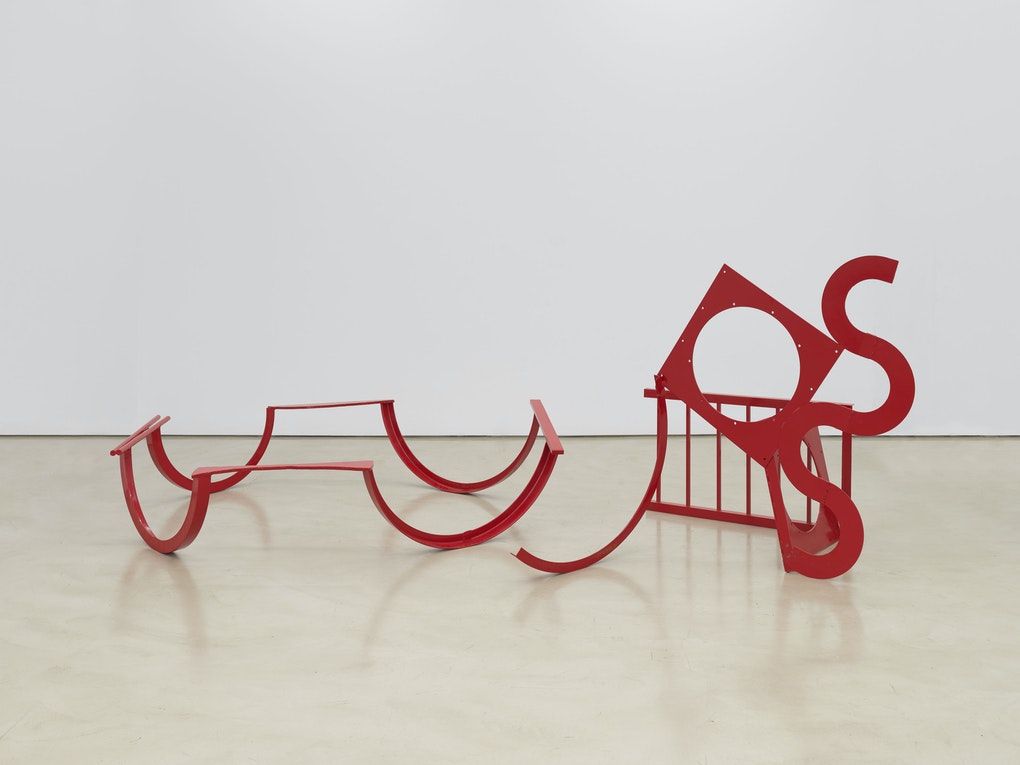 Coco Fusco
Coco Fusco was born in New York City. Her mother was a Cuban exile who had fled the Cuban revolution that year. Fusco went on to receive a B.A in Semiotics from Brown University, an M.A. in Modern Thought and Literature from Stanford University and a Ph.D. in Art and Visual Culture from Middlesex University.

Fusco's art is interdisciplinary and she is a prolific writer and feminist theorist. Through videos, photography, and multimedia productions that incorporate performance, projections, and audience interaction, Fusco explores the politics of gender, race, war, and identity.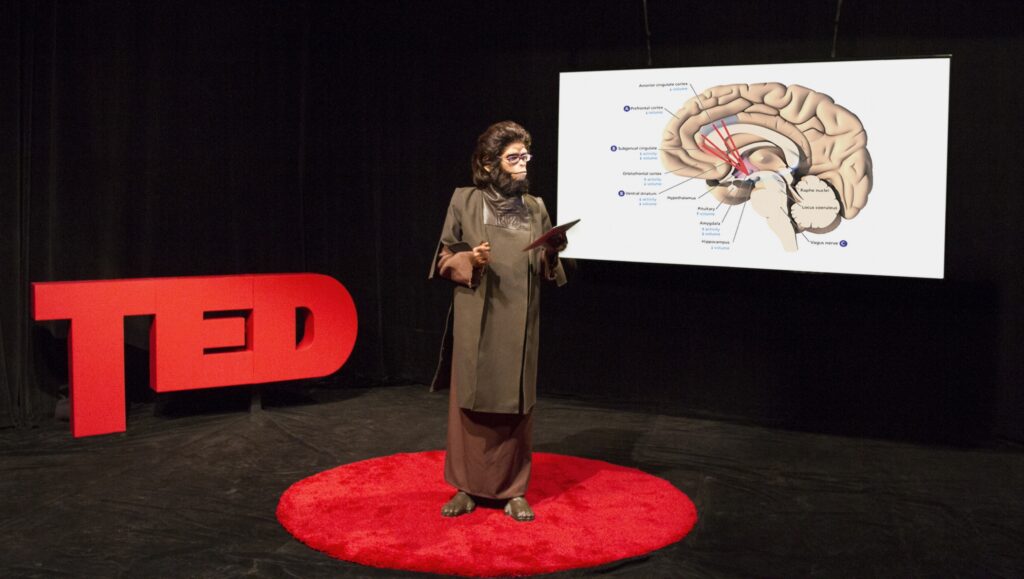 Sam Gilliam
Sam Gilliam has been challenging the boundaries of color, texture, and form throughout his career. Part of the Washington Color School, Gilliam is also known for his work as a color field painter and lyrical abstractionist artist. In the late 1960s Gilliam started moving away from the traditional canvas by removing its stretcher bars and suspending, draping, and layering his color stained works from walls and ceilings.

In 1972, Gilliam became the first Black artist to represent the U.S. at the Venice Biennale. Gilliam has a long-term installation on view at Dia Beacon. His work can also be found in the collections of the Museum of Modern Art, Tate London, the Metropolitan Museum of Art, the National Gallery of Art, and many more.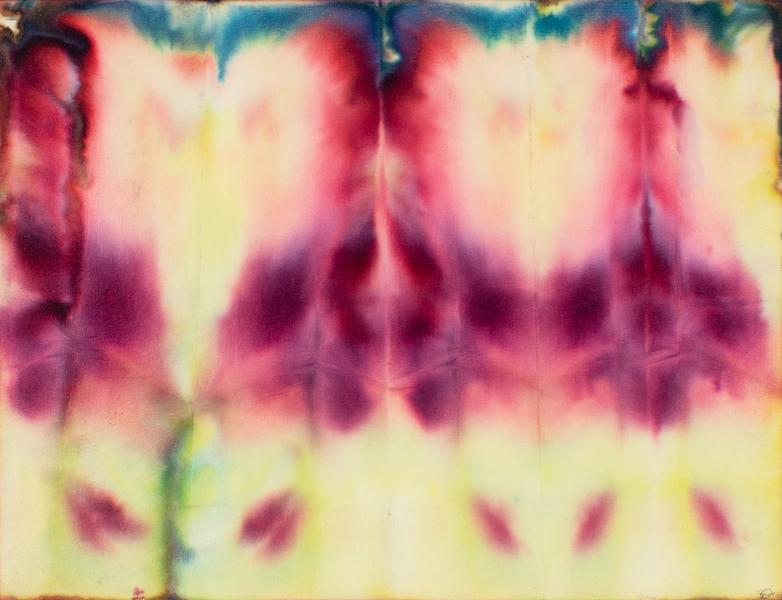 The Gee's Bend Quilters
The women of Gee's Bend are devoted to the artistic preservation of traditional African-American visual culture and spirituality via the artistry of quilt-making.

The quiltmakers of Gee's Bend, a small, remote, Black community in Alabama, have created hundreds of masterpieces- dating from the early twentieth century and continuing into the present. Few other 'collectives' can boast the extent of Gee's Bend's artistic achievements, much of which have resulted from their geographical isolation as well as the unusual degree of cultural continuity that exists within their community.

For the most part, the Gee's Bend Quilters remained overlooked until the 2002-2003 exhibition The Quilts of Gee's Bend. First shown at the Museum of Fine Arts, Houston, the exhibition traveled to the Whitney Museum of American Art before touring widely across the United States.

This tour de force was so impactful that it prompted the US Postal Service to issue ten commemorative stamps—its first reproduction of works by living artists in its history.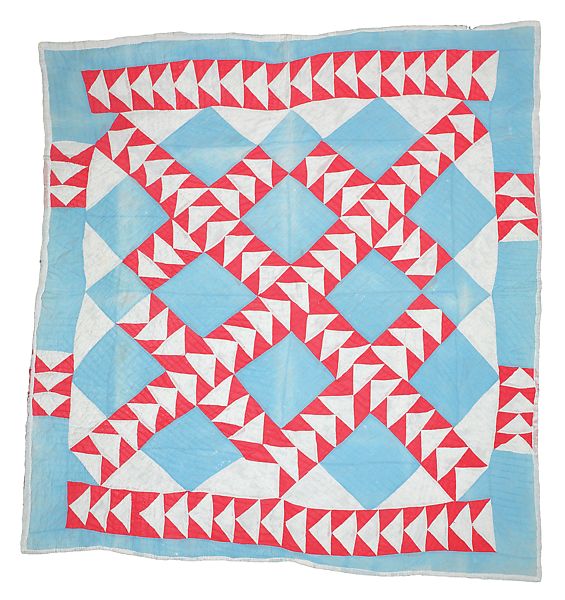 Emily Kame Kngwarreye
Emily Kame Kngwarreye (1910- 1996) is Australia's leading Aboriginal painter of the 20th century. Over her brief but prolific career, Kngwarreye produced thousands of works. Becoming an artist of international standing while in her 80s, Kngwarreye's works are acutely contemporary while still being grounded in traditional practice.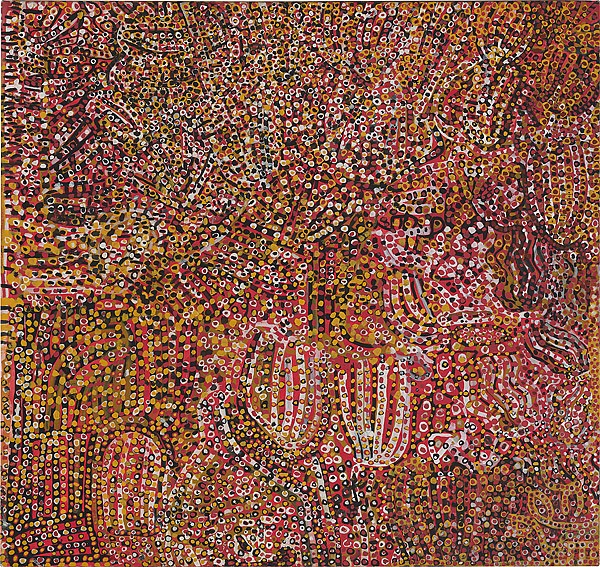 Jacob Lawrence
Jacob Lawrence (1917-2000) has emerged as one of the most prominent artists of the 20th century. Raised in Harlem, Lawrence's work documents and celebrates the Black American experience, from his beloved "The Migration Series" to his later artworks that focused on the Civil Rights Movement.

Throughout his career, Lawrence exposed his audiences to another side of America's history by recounting it through the oft-forgotten stories of Black people, Native Americans, and women.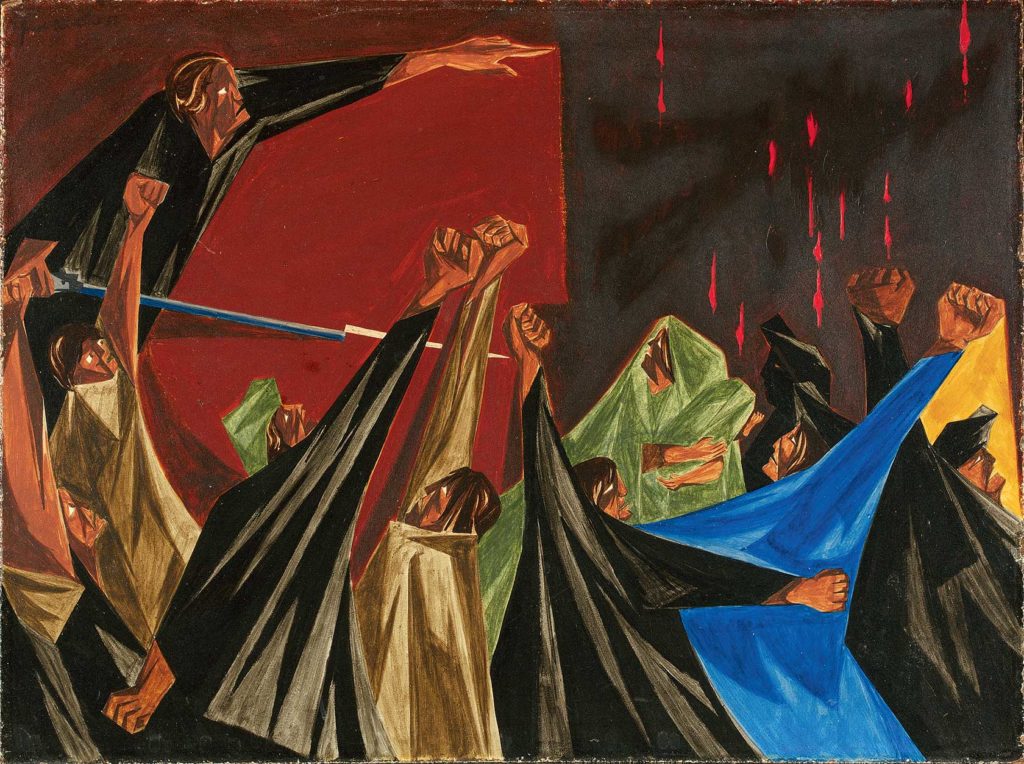 Lorraine O'Grady
Lorraine O'Grady was born in Boston, MA, to Jamaican parents. Before becoming an artist, O'Grady studied at Wellesley College as well as the University of Iowa Writers Workshop.

As a conceptual artist, O'Grady integrates performance, photo installation, moving media, and photomontage in her work. Through the lens of diaspora and hybridity, O'Grady's work explores the cultural construction of identity, particularly that of Black female subjectivity.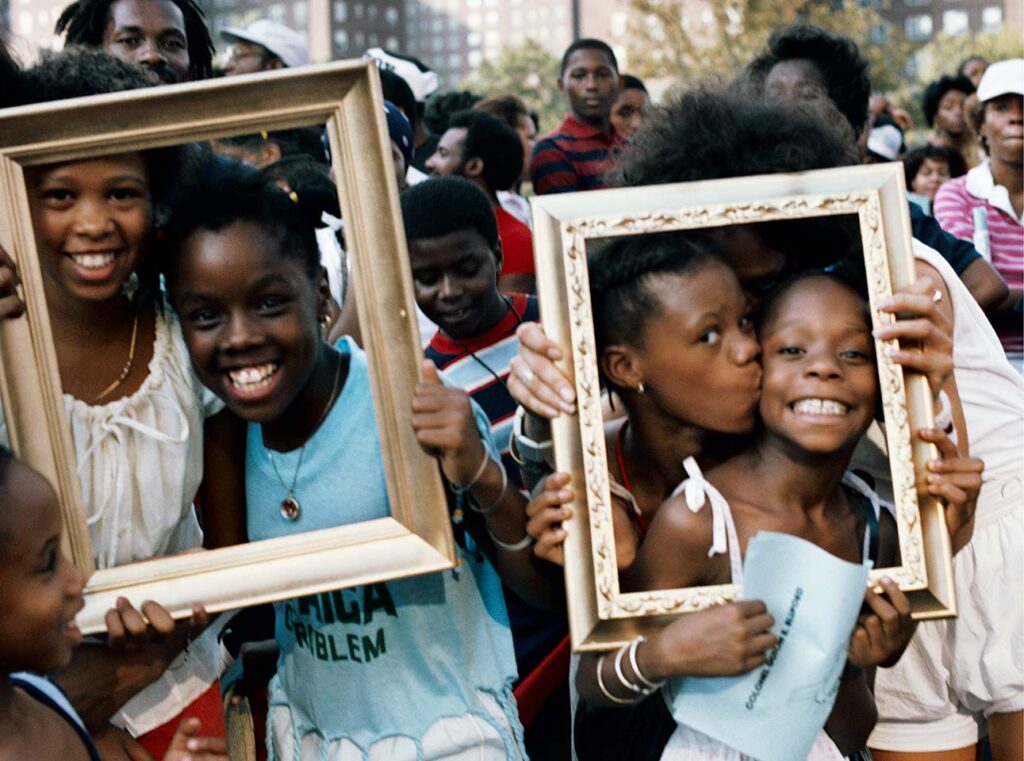 Joe Overstreet
Joe Overstreet's (1933- 2019) extraordinary career spanned six decades. The evolution of Overstreet's work and career began with his early association with the Abstract Expressionists and evolved into his participation in the Black Arts Movement. His later paintings were sculptural in nature, hung off walls and ceilings without frames or stretchers.

"We had survived with our art by rolling it up and moving it all over. So I made this art you could hang any place. I felt like a nomad myself, with all the insensitivity in America."… I was beginning to look at my art in a different light, not as protest, but as a statement about people." Overstreet's work is featured in the blockbuster exhibition, Soul of a Nation: Art in the Age of Black Power, currently on view at the Museum of Fine Arts, Houston.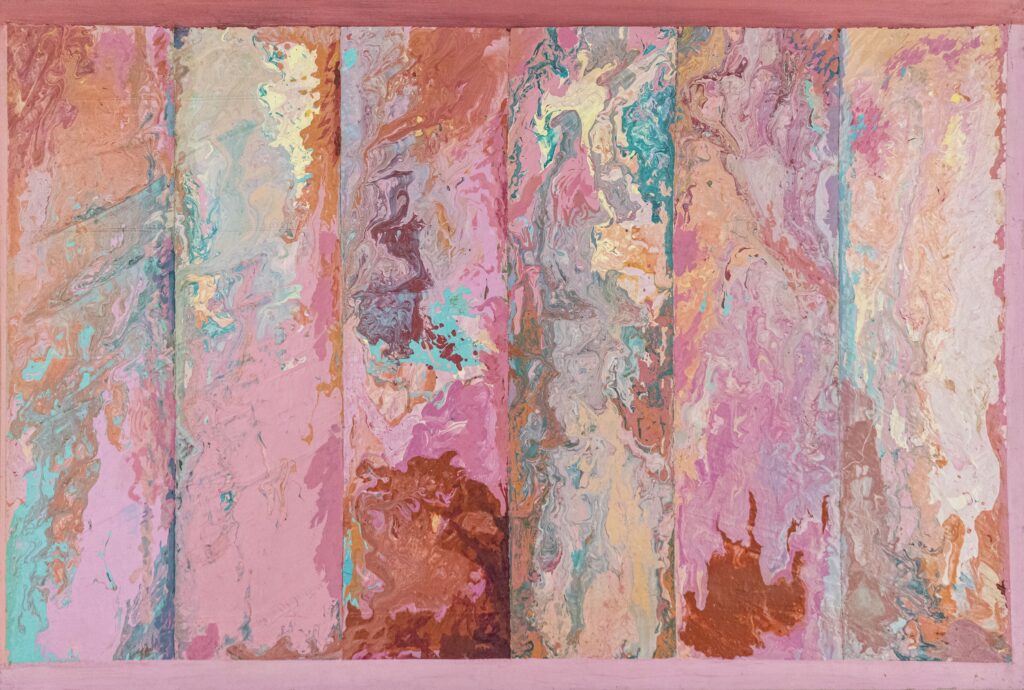 Faith Ringgold
Faith Ringgold is best known for her bold, graphic paintings that are bordered by sewn fabric and presented as quilts. Her colorful work preserves the historical tradition of quilt-making while also drawing attention to the modern obstacles that Black women face in the art world and its institutions.

Ringold's work, American People #20: Die, 1967, was recently rehung in the Museum of Modern Art in New York City across from one of the museum's most famous pieces, Pablo Picasso's seminal work Les Demoiselles d'Avignon.

Read more about Faith Ringgold in the recent New York Times article.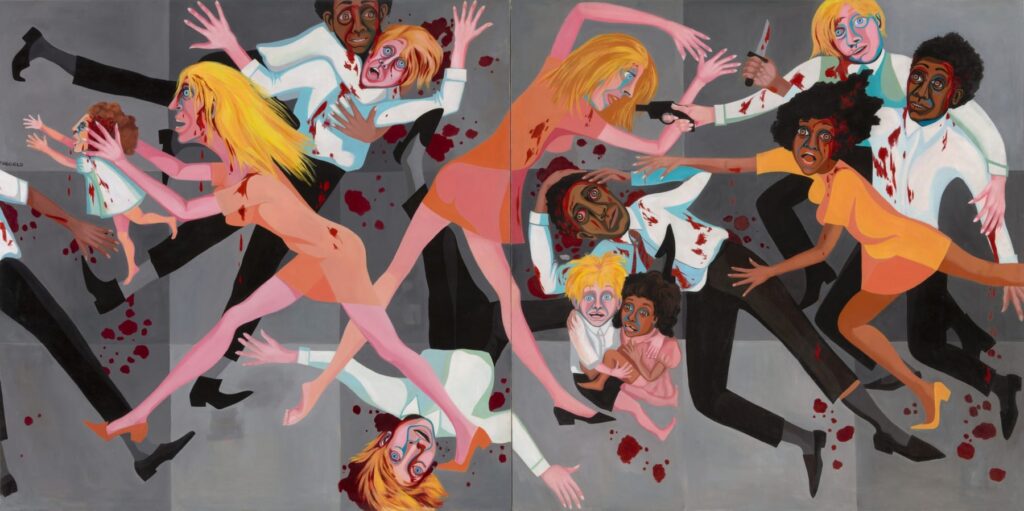 Mickalene Thomas
Through painting, collage, photography, video, and installation, Mickalene Thomas analyzes how identity, gender, and sense-of-self are affected by the representation of women in pop-culture and art history. A prolific contemporary artist, Mickalene is constantly creating and her works are exhibited around the world.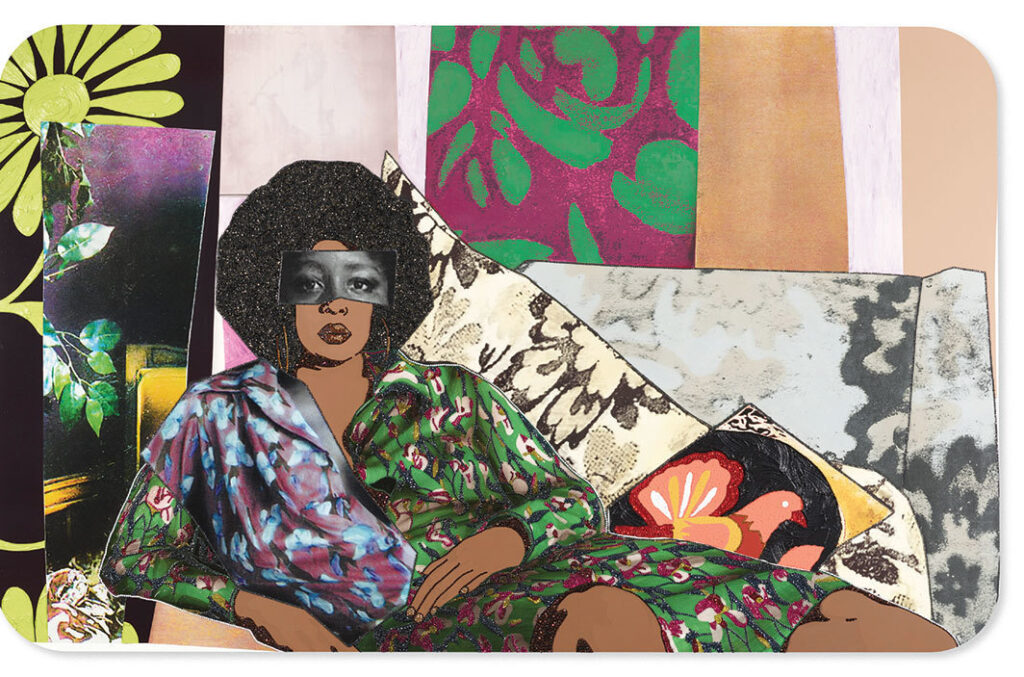 Purvis Young
Born in Miami, Florida, Purivs Young (1943 – 2010) was a self-taught American artist. Young's works often blend painting and drawing with collaged elements like discarded found objects. Inspired by documentaries, art books, American history, and spiritual folklore, Purvis' visual vocabulary and preferred themes are wide-ranging; in his works Purvis incorporates imagery of wild horses, urban landscapes, self portraiture, holy men, angels, warriors, boats, sports, musicians, erotica, processions, and incarceration, to name but a few.