Ruth Orkin: Expressions of Life
September 3rd – December 5th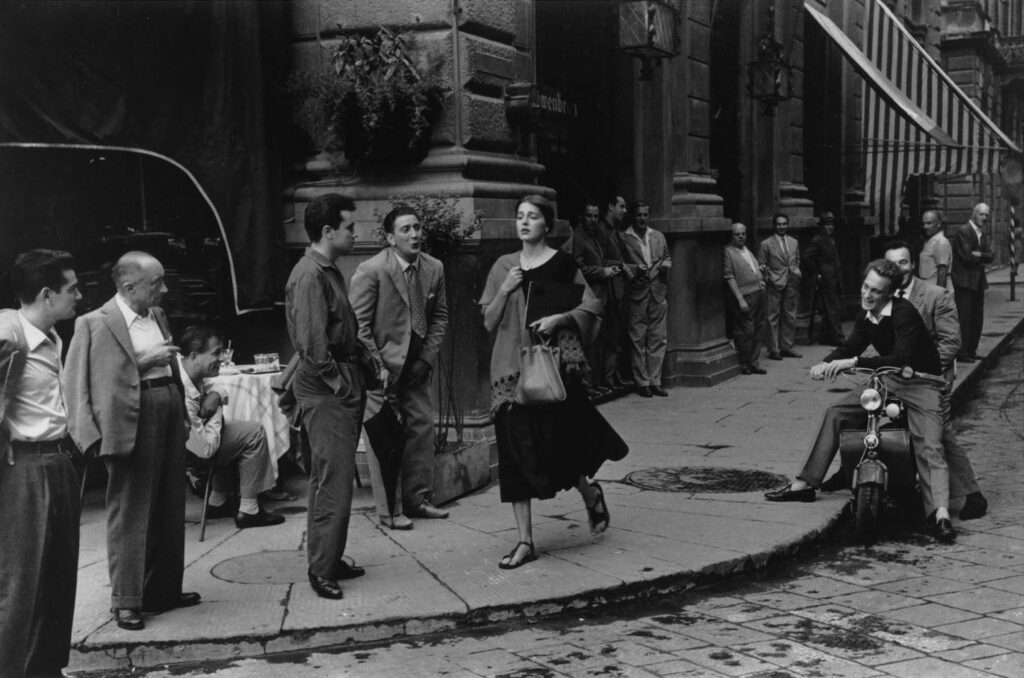 Ruth Orkin: Expressions of Life is a celebration of the artist's centennial, featuring some of her most renowned photographs: American Girl in Italy (1951), Bernstein in Green Room, Carnegie Hall, NYC, (1950), and Einstein at Princeton luncheon, NJ (1953), among others.
Ruth Orkin (b.1921, Boston, MA; d.1985, New York, NY) was a photojournalist and filmmaker who documented the gestural nature of human expression. Her photographs became time capsules of the emotion, movement, and empathy of her subjects, with a keen eye for capturing the pure essence of life.
Orkin grew up during the Golden Age of Hollywood, and became the first "messenger girl" at MGM Studios in 1941. Her interest in cinema led to a brilliant approach to photography, as she shot sequentially, creating strips and narratives of strangers experiencing magical moments in seemingly ordinary everyday life.
Expressions of Life is an emotional, inspiring, and romantic chronicle of Orkin's career, featuring landmark photographs from her work across Hollywood, New York City, Israel and Italy. The exhibition portrays her observations of the human spirit in various urban dynamics – from photographs of her monumental cross country bicycle trip at age 17 and behind-the-scenes of MGM Studios, to European adventures and spontaneous, cinematic New York City moments – and confirms Orkin as a master of intimacy, warmth, and boldness behind the camera.
This exhibition is curated by María Sprowls Cervantes, Exhibitions Manager of Fotografiska New York, with the generous support of Mary Engel, Director of the Ruth Orkin Photo Archive.